Bring Your Pet
At Dragon Hill Lodge, we believe families should stay together, and that includes the furry, four-legged members of your family. That's why our 18 newly furnished 3rd-floor pet rooms are available for both service animals and non-service animals alike. You'll find everything you need to make both you and your pet comfy and cozy during your stay. Choose between a spacious king bed or two queen beds during your stay. The pet rooms come equipped with tiled floors.
We have a limited number of pet-friendly rooms. Please reserve in advance to assure availability. Pets are not allowed in common areas. Please be sure to read our Pet Policy below prior to your stay!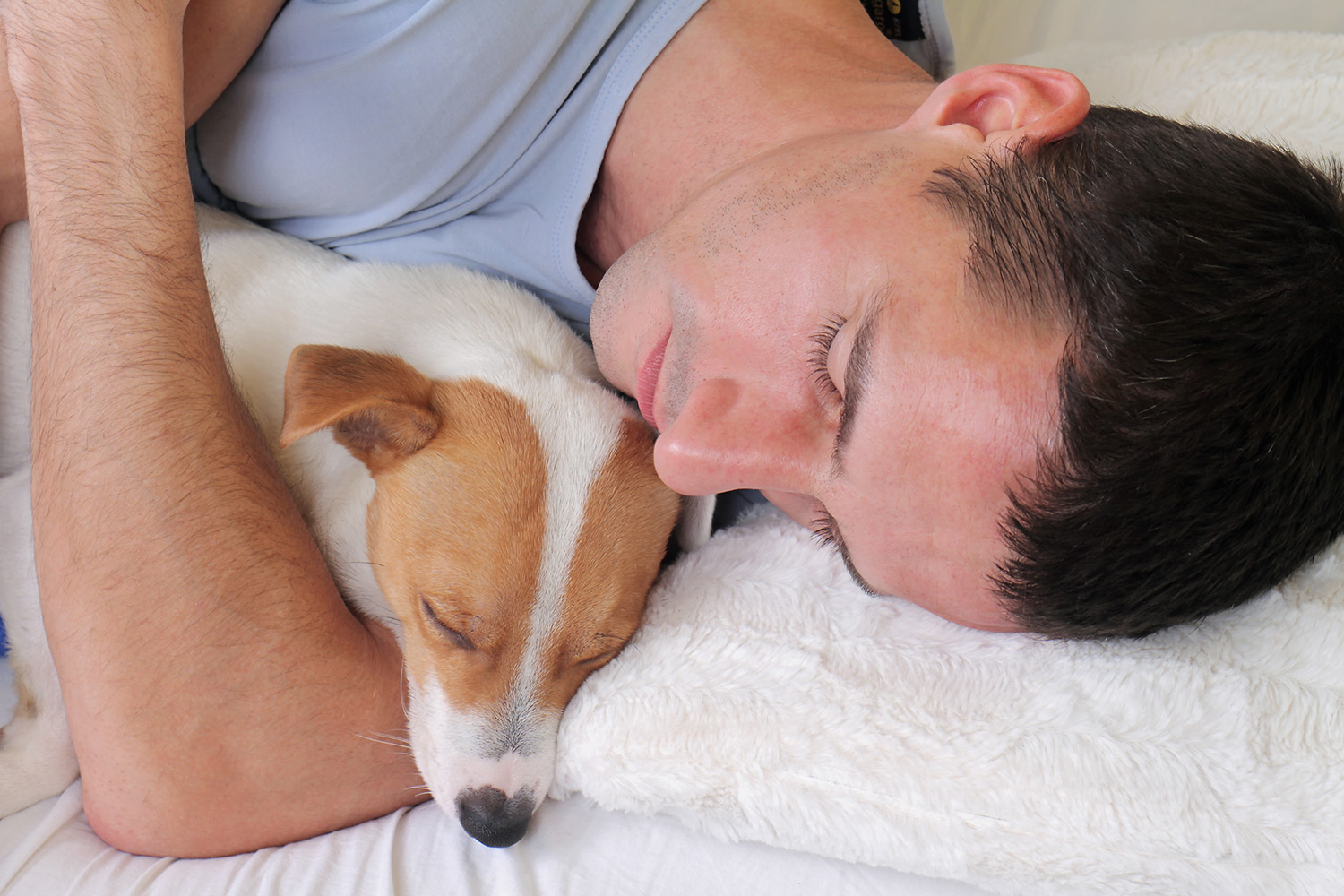 To reserve a pet room, get in touch with us.
Room Rates
Rates as of 1 October 2021
E1 - E6
E7 - E9
CW01 - CW03
O1 - O3
CW4 - CW5
O4 - O10
All Civilians
Standard Room Leisure Travel
$113
$137
$153
Pet Surcharge Per Day
$10
$10
$10
One time $50 non-refundable charge or $50
Pet Policy
Dragon Hill Lodge allows guests to stay with non-service animals under the following guidelines:
For the purposes of the hotel, a pet is defined as either a small dog or a cat. No other animals are allowed. Please contact us prior to booking if you are unsure if your pet fits within this guideline.

Guests will be required to fill out and submit a Pet Waiver Form when checking in.

Pet(s) are required to use the POiNT Health Club elevator to enter/exit the hotel.

Pet(s) may not walk through the main lobby of the hotel.

Please place pet(s) in a carrier when alone in the room.

We require pet owners to be present in the room during housekeeping services.

Owners must properly remove and dispose of any litter or waste associated with their pet(s) on hotel premises, to include while walking pet(s).

With the exception of authorized service animals, pets are not allowed in the restaurants and other public facilities within the hotel.
If you have any questions, please email or call us.
Dragon Hill Lodge at DSN: 738-2222, Ext 2 or (82-2) 6903-6210 if you're calling from outside South Korea.
Room Policies
Prices are based on two adults per room. Up to four adults (total) can stay in each room. You will be charged an additional $10 per adult after the first two (up to $20). Rooms are equipped with European 110v plugs only. Pets are allowed only in our designated Pet Rooms. Rates for Retirees are at the Retired Rank. The senior occupant of the room determines the Room Rate. If you need to cancel your room reservation, please let us know by 4 p.m. on the day of your scheduled arrival. Cancellation policies can differ from various program packages. Rates are subject to change without notice.
TDY Travel
If you're traveling on orders, please let us know how many are with you, so we can request the room that best suits your circumstances, based on availability. Due to the transformation and relocation of the in-processing center here in Yongsan (Seoul) to Camp Humphreys, please re-confirm with your gaining unit that PCS reservations are required at the Dragon Hill Lodge. This may be in contrary to what is stated on your orders, but we highly recommend that you confirm again with your gaining unit (personnel / S-1) to avoid a no-show penalty.
Important Note:
USAG Humphreys is now the main hub for in and out processing center for Korea. If you are PCSing with family and have official orders, please email USAG Humphreys Army Lodging at: usarmy.humphreys.imcom-pacific.mbx.dfmwr-lodging@mail.mil to make a reservation. If it is an unaccompanied PCS, please contact 19th HRC for lodging instructions. For additional information about Humphreys Army Lodging, please visit this page.
757-2387 (DSN), 503-357-2387 (commercial)
or 011-82-503357-2387 (from The United States)