Dragon Hill Lodge is located in Seoul's bustling central district of Yongsan, conveniently accessible by various means of military and civilian public transportation, including taxi, bus, and subway.
The hotel is located just inside USAG Yongsan Gate #1. Please note that you'll need to have gate access to enter USAG Yongsan.
Choose the option below that best suits how you are planning to get here!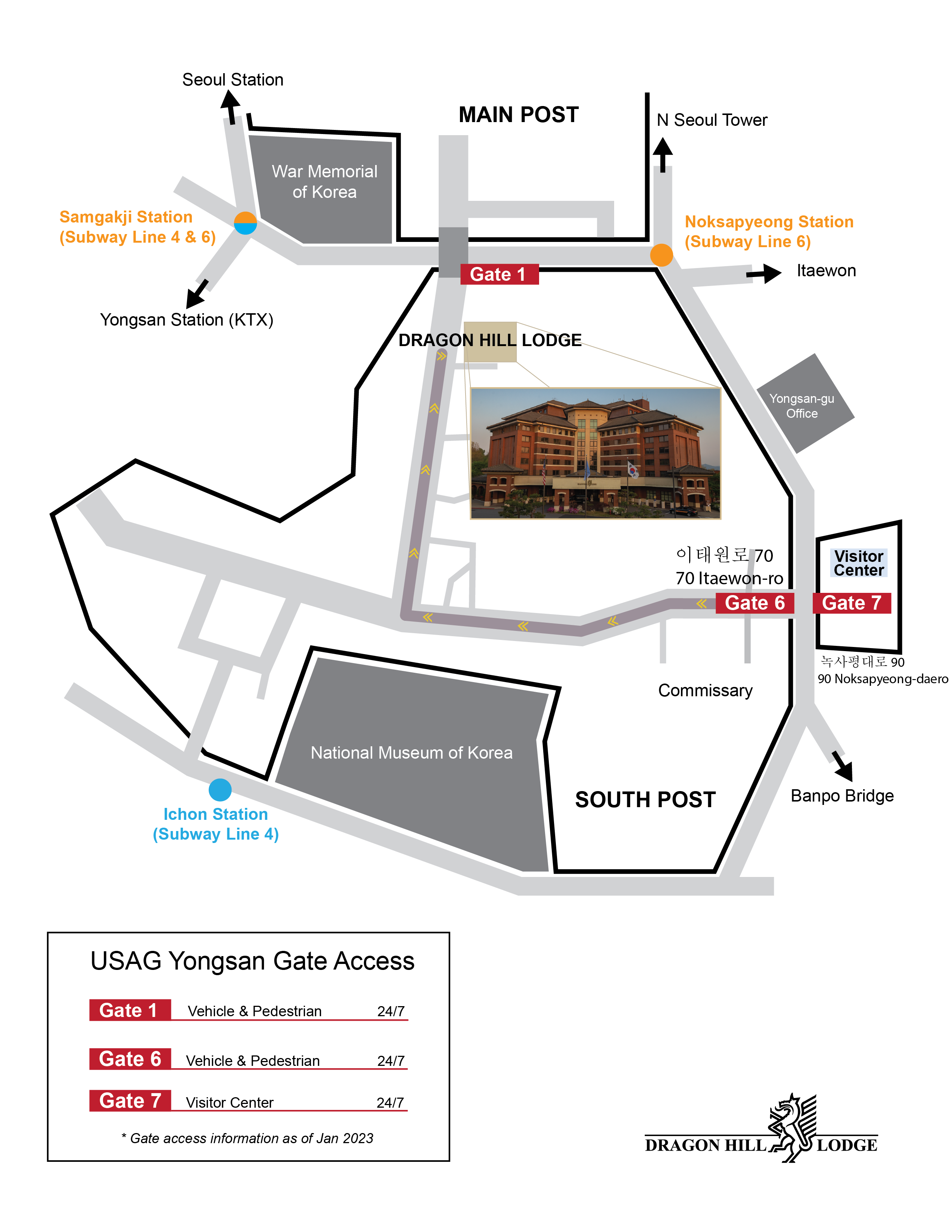 Map and Directions to Dragon Hill Lodge
Looking for directions on how to get to Dragon Hill Lodge from your base on your own? Whether you are coming by car or using public transportation, we've got all the information you need.
*Please note, as of May 2022, Gate 13 is permanently closed. The map here lists recommended gates for visiting Dragon Hill Lodge. For the current full list of gates, their locations, and hours, please check the Yongsan-Casey Facebook page or website.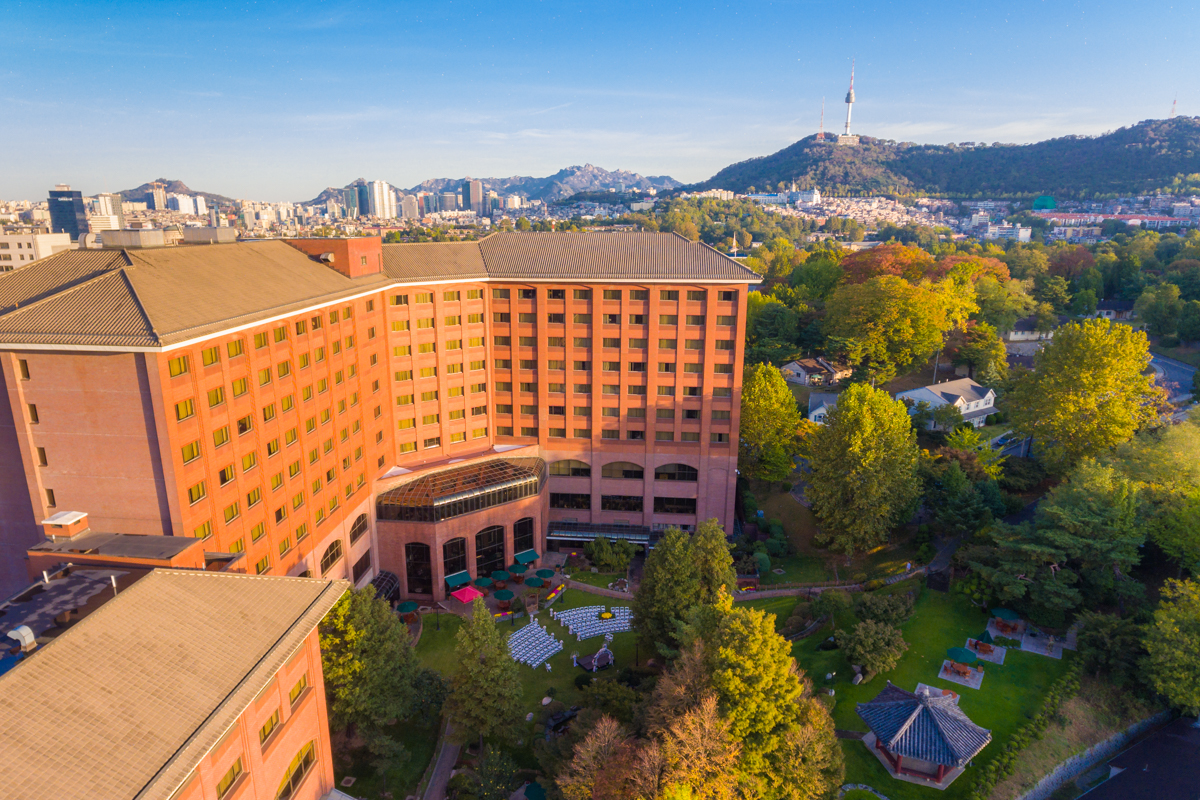 Gate Access
Dragon Hill Lodge is part of the US Army Garrison Yongsan. That means guests of Dragon Hill Lodge who are active duty, retired, or DoD civilians can gain access just like you would on any other military installation. You'll need to be prepared to show your DoD identification card at the gate. Guests who are sponsored or who don't have DoD identification cards must follow a different process, which may take up to 30 days or longer for security checks.

You can email us at support@dragonhilllodge.zendesk.com​​​​​​​, and we'll be very glad to help you navigate any unique situations and circumstances.