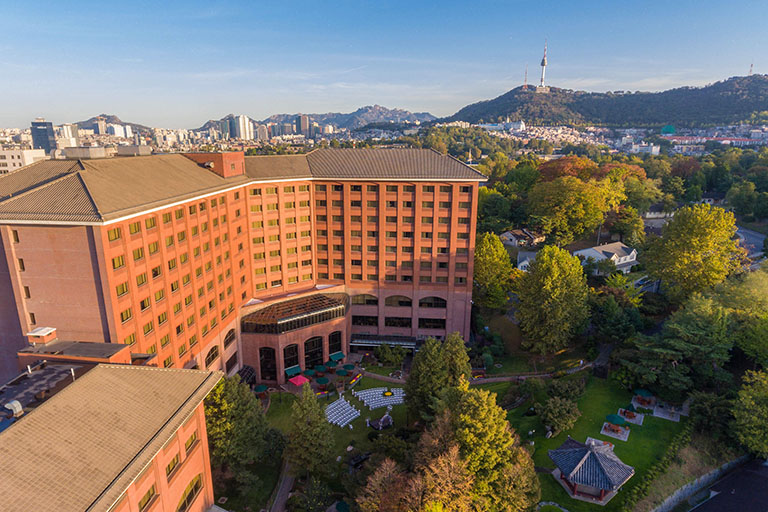 Vacation Destination
Cherished memories you will never forget
Travel Advisory: For International Travelers
Before making a reservation, we recommend referring to any relevant authorities regarding travel restrictions that may apply to your trip, including USFK and ROK travel policies.
20 Nights in Seoul
Sometimes, a week or even two weeks is not enough time to enjoy your vacation in Seoul. If you're up for a very extended stay, we've got just the answer at an unbeatable price of $1799.
Learn More
6 Days 5 Nights
Stay in a standard room for 6 Days and 5 Nights at an incredible price! You'll have plenty of time to explore the many fascinating neighborhoods of Seoul, its cultural attractions, and never-ending nightlife.
Learn More
Retiree Programs
Do something extraordinary in your retirement years and let our Discover Seoul program show you all the best locations in Seoul and beyond on guided tours. Just show up and we will take care of the rest. No planning. Just relaxation. Call us for more information.
Photo Gallery
Discover why Seoul is a peak destination for service members and their families. Consider us your all-season pass to all the Seoul city action. Whether it's museums, hiking, shopping, exhibits, cafes, or fabulous food—Dragon Hill Lodge has it all. Come back from vacation feeling like a new person. If photos are worth a thousand words, this page is worth a lot! See More Photos >