Endless Options for Fun
Dragon Hill Lodge is in the heart of downtown Seoul and close to major attractions you'll want to visit while you're here. If you prefer to get there and back on your own, we've got tickets to all the attractions you can visit on a tour. Discover Seoul also has your tickets to shows, entertainment, and top destinations, so you can skip the lines and get the best prices, too.
Lotte World Amusement Park
You'll find roller coasters and parades, theaters, ice skating, a folk museum, and all kinds of shopping at the world's largest indoor theme park.
Lotte World Aquarium
This is home to more than 55,000 marine animals and 650 species, as well as Korea's largest water tank.
Nanta
Experience the longest-running show in Korean history. This musical comedy includes acrobatics, pantomime, and magic, and lets you in on the action, too.
N Seoul Tower
Check out the view from the top of this signature highlight of Seoul's skyline.
Trick Eye Museum
Your eyes aren't playing tricks on you, but you'll think they are in this special art gallery and interactive museum.
National Museum of Korea
Visit the hub for Korean history, archaeology, culture, and art at one of the largest museums in all of Asia.
War Memorial Museum
This museum memorializes Korea's military history with exhibitions, monuments, and displays of memorabilia and equipment. The memorial building has six indoor exhibition rooms and an outdoor exhibition center displaying war memorabilia and military equipment from China, South Korea, and the United States.
Dongdaemun Design Plaza (DDP)
The Dongdaemun Design Plaza, also called the DDP, is a major urban development landmark in Seoul, South Korea, designed by Zaha Hadid and Samoo, with a distinctively neo-futuristic design characterized by the "powerful, curving forms of elongated structures." This landmark is the centerpiece of South Korea's fashion hub and a popular tourist destination.
Ihwa Mural Village
Ihwa Mural Village is a charming and colorful place that offers spectacular views of Seoul. Ask the Discover Seoul Desk to point out where this vibrant little neighborhood is, perfect for walking around and getting photos.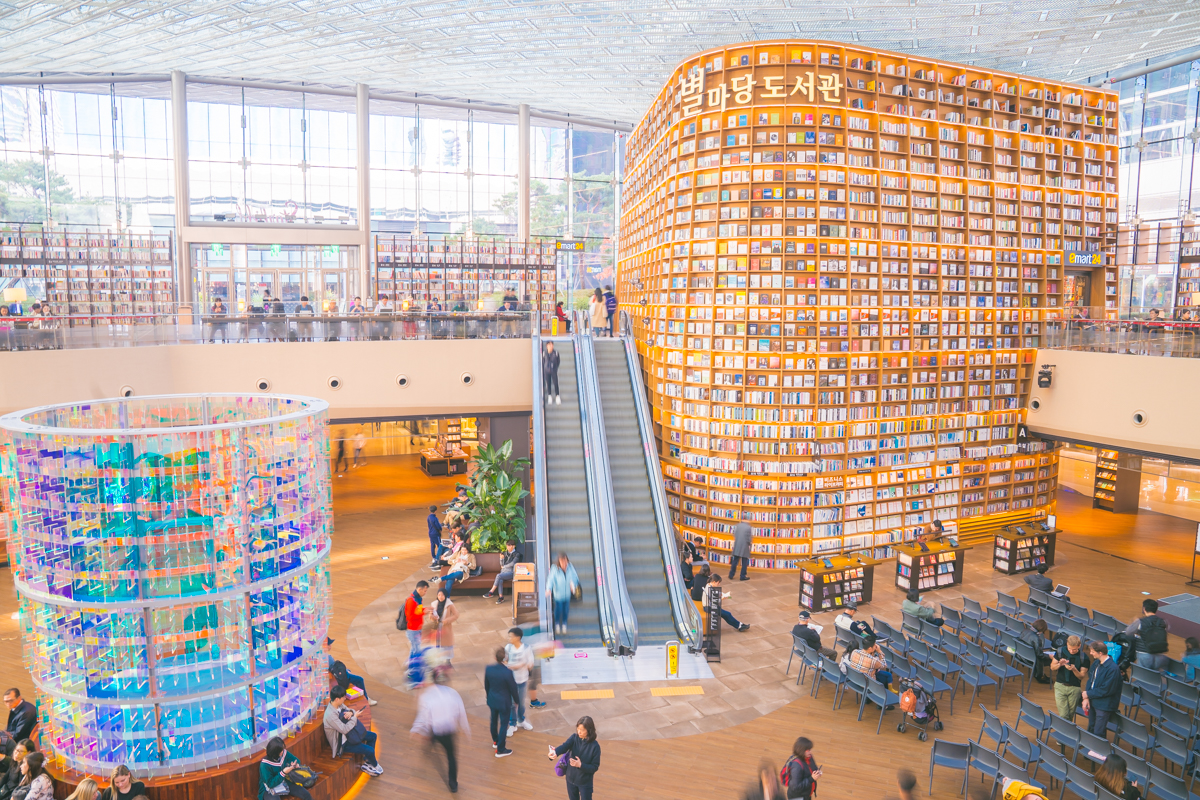 Shopping
It's no secret that Seoul is known the world over as a shopper's paradise. Whether it's high fashion, tailor-made, vintage, luxury, wholesale or traditional, there are shopping areas and markets all over the city that will suit your sensibilities. Retail therapy is part of daily life in Seoul, and Dragon Hill Lodge is at the center of it. Be sure to check with Discover Seoul if you'd like a custom itinerary of shopping destinations. We can also help you get there and back, so you don't have to worry about carrying all those bags too far.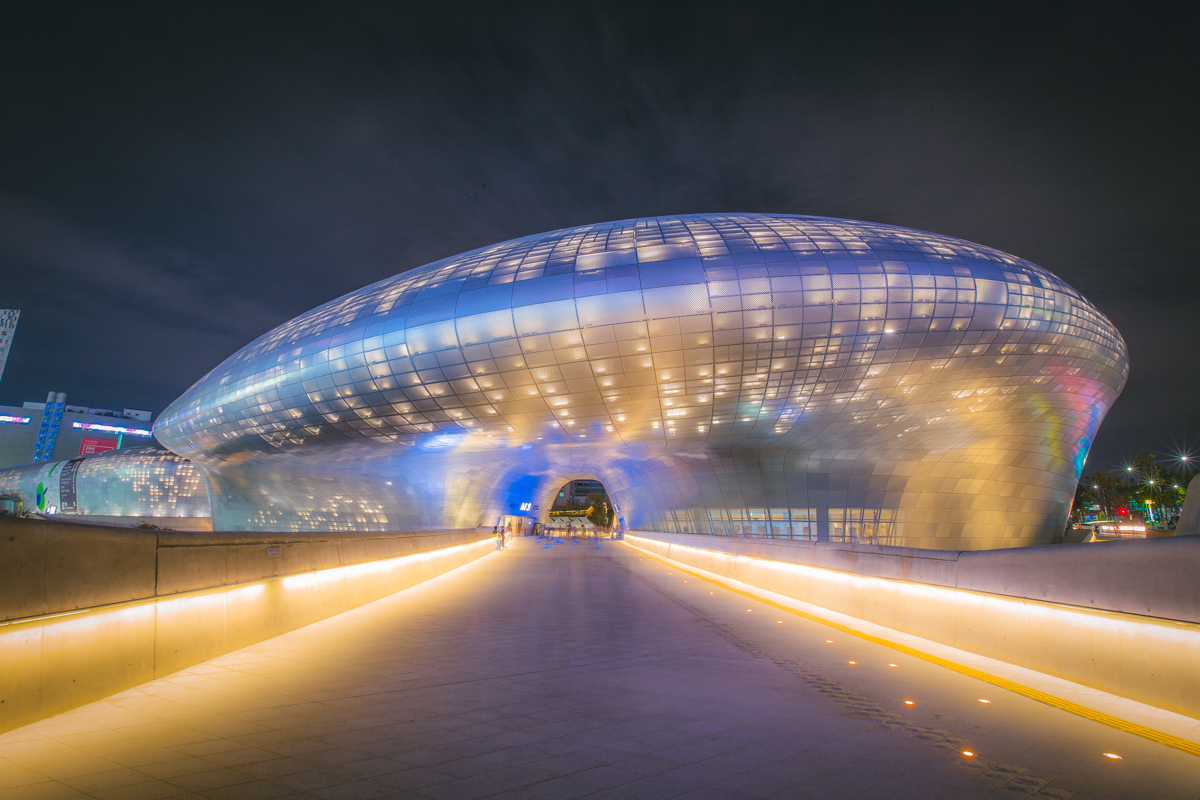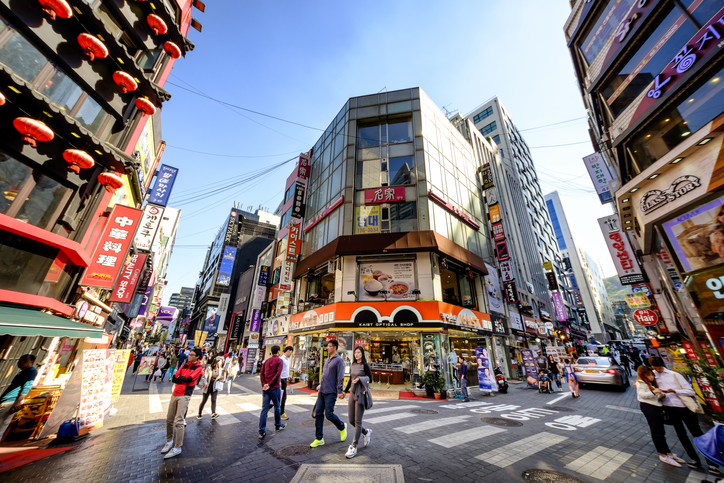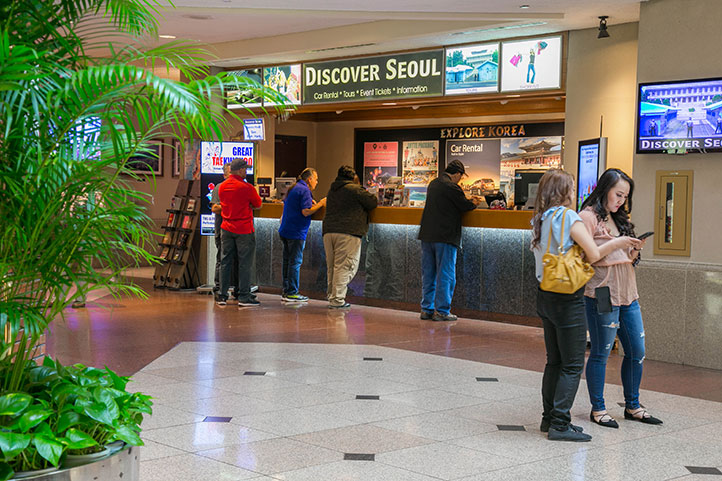 Discover Seoul
Be sure to check with our in-house travel concierge, Discover Seoul, located in the main lobby. They're enthusiastic local experts who can help you take full advantage of the all the activities, sights and culture you can soak up in Seoul. You'll be surprised at how far your budget can go, too. Email us below to help us plan a vacation you will cherish forever.
Alternatively, give us a call at DSN: 738-2222, Ext. 2 or (82-2) 6903-6286/6234 if you're calling from outside South Korea.