If you fly into Incheon International Airport, you have a few options to get to Dragon Hill Lodge. You can choose military transportation options or make your own way using local services.
USFK Shuttle Bus
The free shuttle travels directly from Incheon International Airport to Dragon Hill Lodge at convenient times listed below, and takes about an hour. The USFK Reception Desk Staff will hold the last shuttle bus until all of the U.S. Flag Carriers are scheduled to arrive for that evening. All seats on the bus are equipped with lap belts, which can secure a car seat.
Location: After clearing customs, look out for the United States Forces Korea (USFK) Joint Reception Desk, located near Terminal Exit 1 (Arrival Hall A). A military liaison may be present be there to greet you and help get you to Dragon Hill Lodge.
Bus Schedule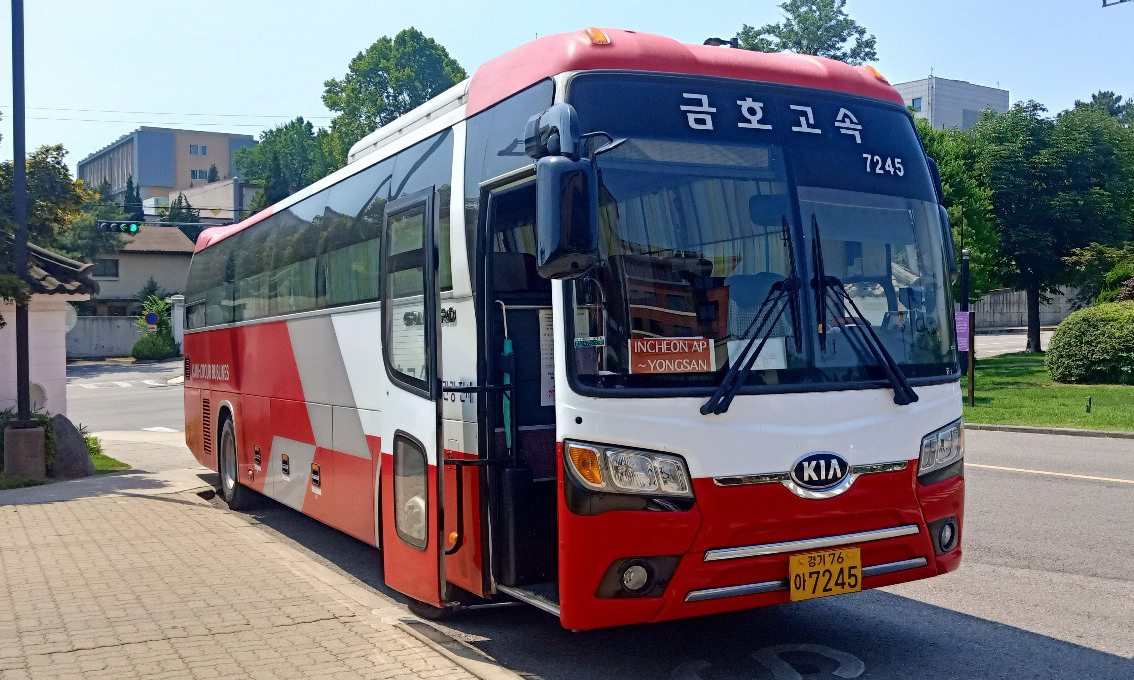 AAFES Taxi
Note that only AAFES taxis can access USAG Yongsan, where Dragon Hill Lodge is located. Local taxis will only be able to bring you up to one of the gates. An AAFES taxi will cost approximately $65. The USFK reception desk can call an AAFES taxi for you if there is not one already at the airport. Note: For both the shuttle bus and taxi, you must show your DOD ID card to access the Yongsan Military Installation where the Dragon Hill Lodge is located. If any members of your traveling party do not have one, you'll need a sponsor to meet you and sign your non-DOD ID cardholder(s) onto the Yongsan Military Installation. Please contact us in advance if you have a non-DOD ID cardholder in your party and you do not have a sponsor to sign you onto the Yongsan Military Installation.
Local (Non-military) Transportation
Information about local bus, subway, and taxi services – including fares - from Incheon International Airport is available here. See also below for getting a taxi to Dragon Hill Lodge.
Local Taxis
These are readily available at the entrance to the Arrivals terminal, and you are highly likely to meet inquiring taxi drivers as soon as you clear customs. Find out more about the different types of taxis and fares here.
Gate 1: Use this handy guide to ask the driver to take you to Gate 1, the nearest access point at USAG Yongsan to Dragon Hill Lodge. Note that a non-AAFES taxi will not be able to enter the base.
Gate 13: Use this guide to tell the taxi driver to take you to Gate #13. After obtaining gate access, you can arrange for a pickup from an AAFES taxi by phoning or texting 1544-9080 to get you to the hotel. You can also hop on a Post Run Shuttle nearby
​​​​