Ordinary Becomes Extraordinary
Trompe-l'oeil means "trick of the eye," and is the focus of this interactive 3D art museum in Seoul. The 2D paintings here are all flat, but you'll think they're jumping right out at you. It's kind of confusing, but also completely entertaining. You'll be encouraged to interact with the art and take pictures and touch it all you like.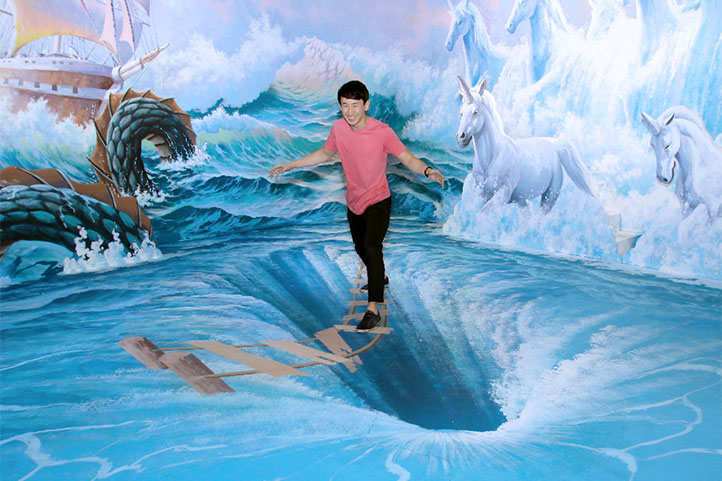 Price:
Adult: $12
Children: $10
Please note: Prices may vary slightly, depending on exchange rates. Also, your bank may add additional fees for international charges.