Flexible and Functional
Dragon Hill Lodge can cater to a range of groups and occasions. Whether you're planning a small gathering or big banquet, you'll work with a personal conference coordinator who can help you customize all the details. Our adaptable meeting spaces allow for multiple configurations, indoors and out, offering you a host of possibilities.
Naija Ballroom
Our largest ballroom is a grand space that can host up to 200 guests for events with seated dining. We can also break it up into smaller salons for more intimate groups and events, depending on what you need. With pre-function space just outside, you'll have lots of options to make it work for you.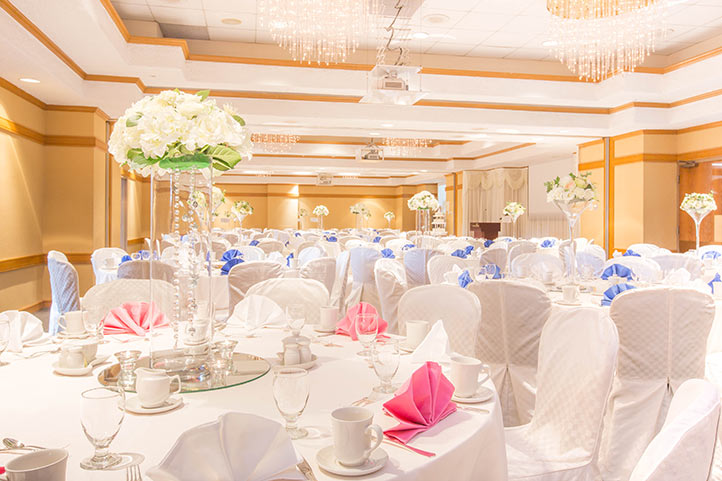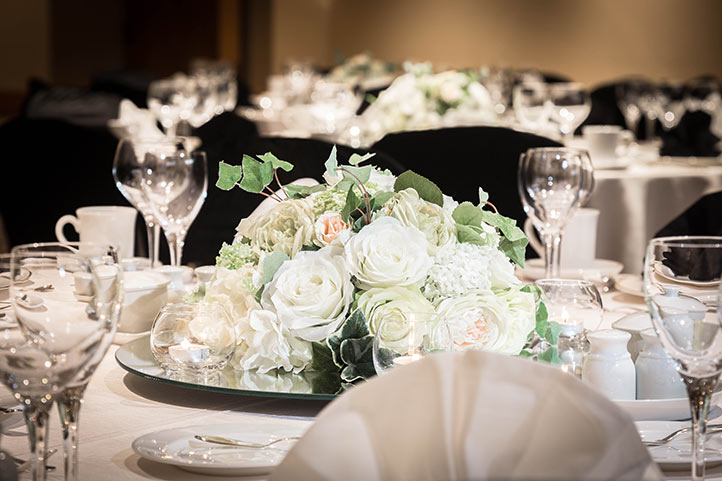 Fountain View Room and Pagoda Room
These rooms are right next door to each other, just upstairs from the Oasis Courtyard. They're both the same size and can work well as a pair or solo. However, they don't connect, so they make ideal spaces for conferences and breakout sessions.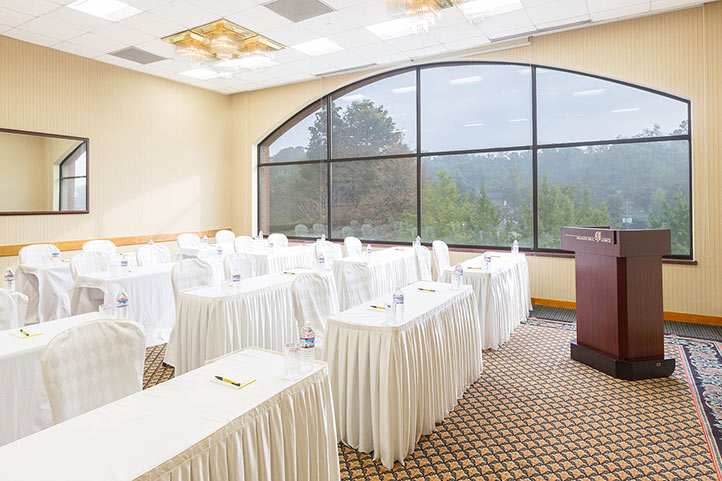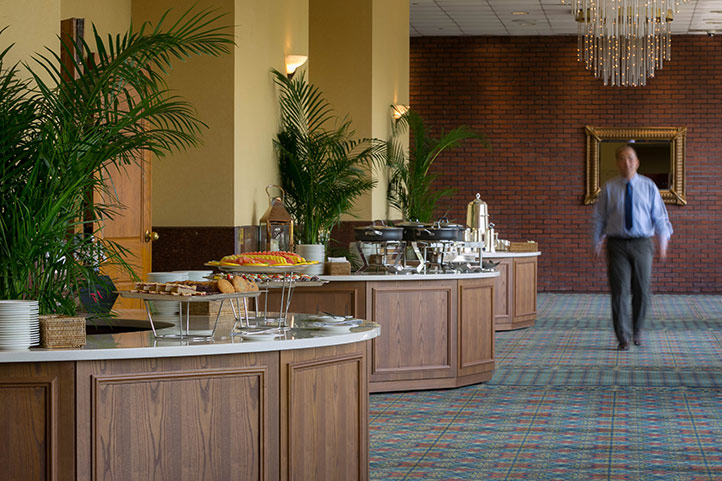 Mezzanine Bridge
Overlooking the Dragon Hill Lodge main lobby is a vast, open space on the second floor called the Mezzanine Bridge. We can configure it for banquets and receptions that need space for up to 150 people.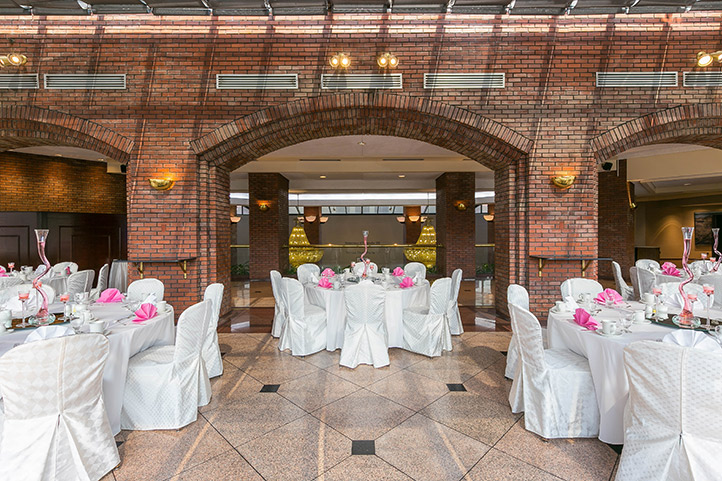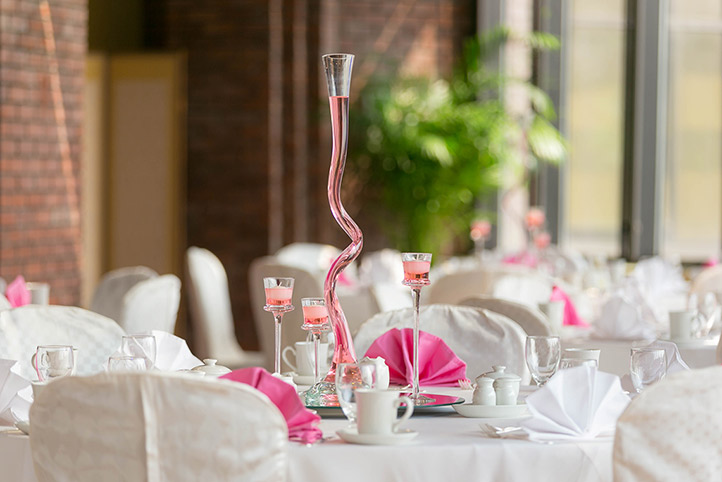 Sables Courtyard
Near the Dragon Hill Lodge's signature Sables Restaurant, you'll find the Sables Courtyard. It's not only a picturesque part of our grounds, the Sables Courtyard also makes an intimate setting for small weddings.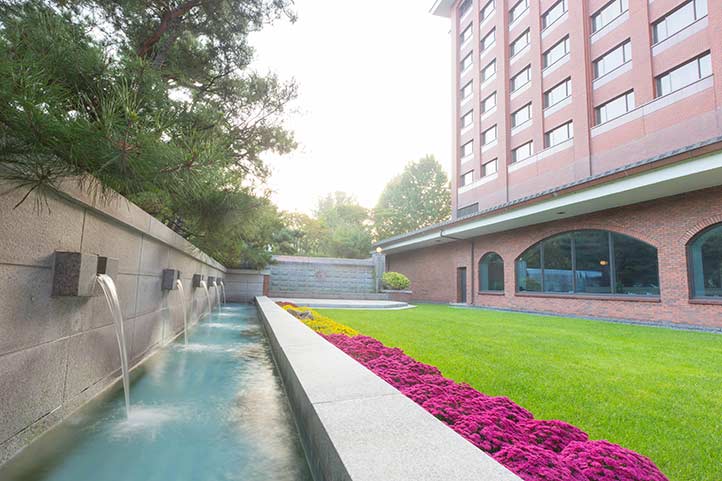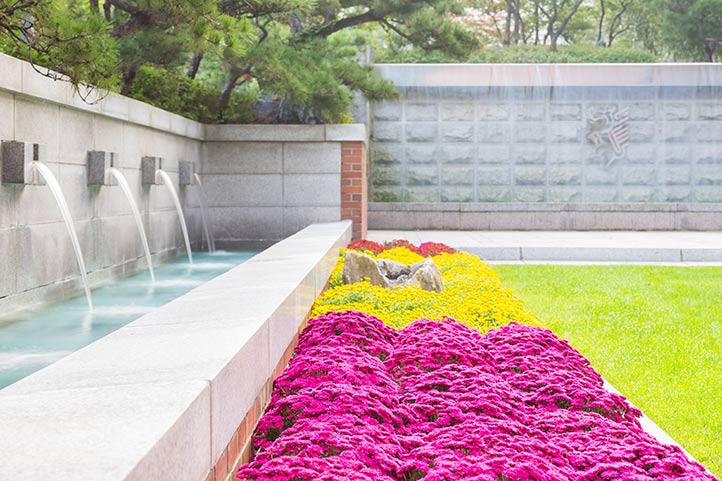 Oasis Courtyard
As the Dragon Hill Lodge's main garden, the Oasis Courtyard is a preferred venue in downtown Seoul for weddings and special events in a peaceful outdoor landscape. Accented with a fountain, pool, pagoda, and pathway, the Oasis Courtyard can be set up for wedding ceremonies and makes a nice spot to snap some memorable photos.