Bring the Holidays Home
Make the holidays special with Dragon Hill Lodge's festive meals to go!
Every holiday season, we fire up the kitchens to bring you authentic American favorites full of holiday cheer. Dress up your Thanksgiving, Christmas, and New Year's tables with roasted meats, piping hot sides, and delicious pies. There's no better or more convenient way to celebrate a warm holiday at home.
Scroll for the full menu and information on how to order!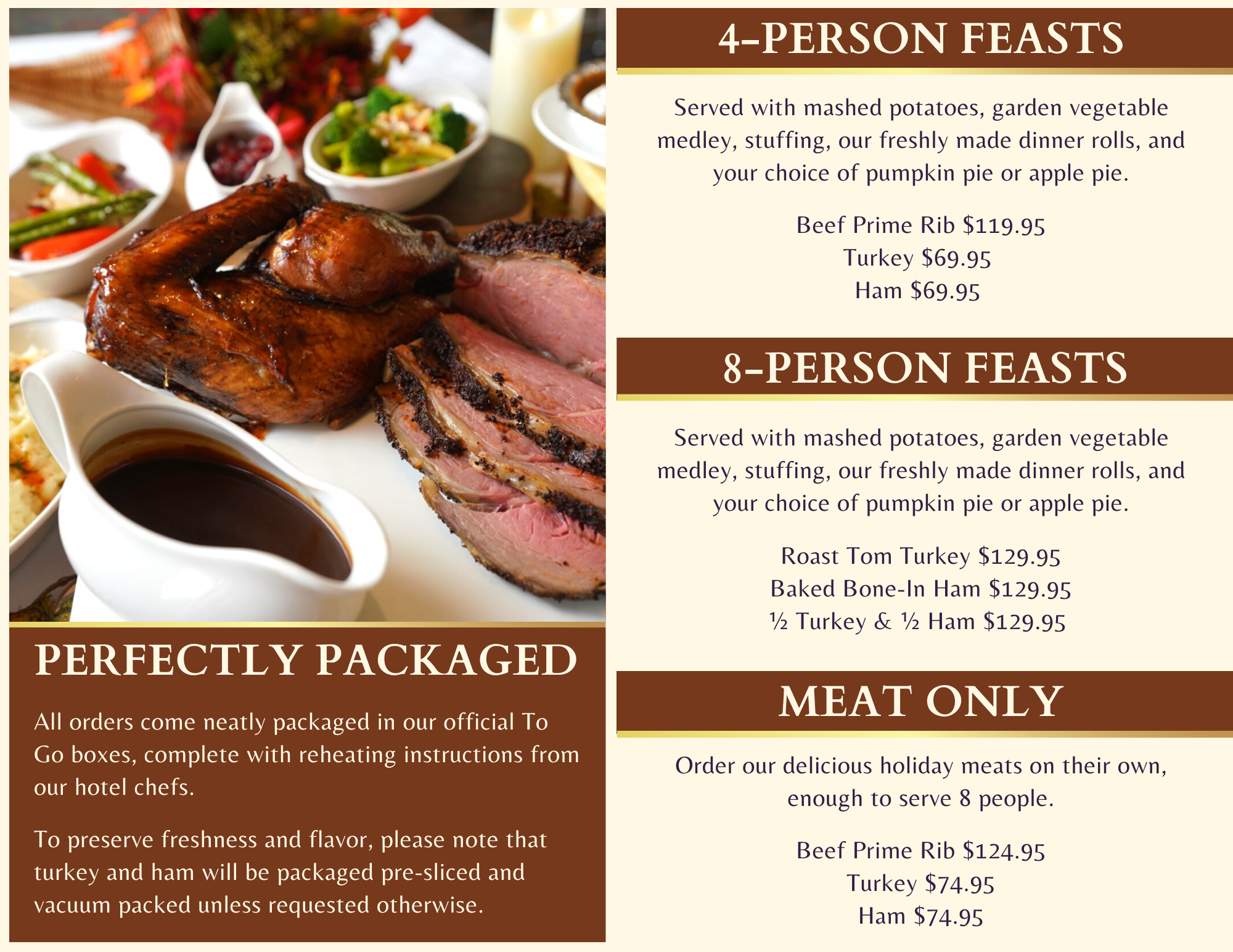 Available for pick up from Tuesday, November 16, to Sunday, January 2.
Orders must be placed ahead of time in person at the Deli, over the phone, or via email.
In Person: Visit the Deli counter weekdays, 6 a.m. to 1 p.m., and weekends, 6 a.m. to 2 p.m.

Phone: Call 02-6903-6762 or 02-6903-6760 weekdays from 9 a.m. to 5 p.m.

Email: catering@dragonhilllodge.com
We are now out of ham for the rest of the season. We apologize for the inconvenience. Pick up will take place at the Deli.